Work With Us.
Pursue your passion for adventure and innovation at BOA.
LIFE AT BOA.
We are a global team of innovators, disruptions, creators, and so much more. We know the importance of actively pursuing goals and the excitement of taking calculated risks to push what's possible and create what's next.
If this environment sounds rewarding to you, check out our open positions and submit a resume, we'd love to hear from you.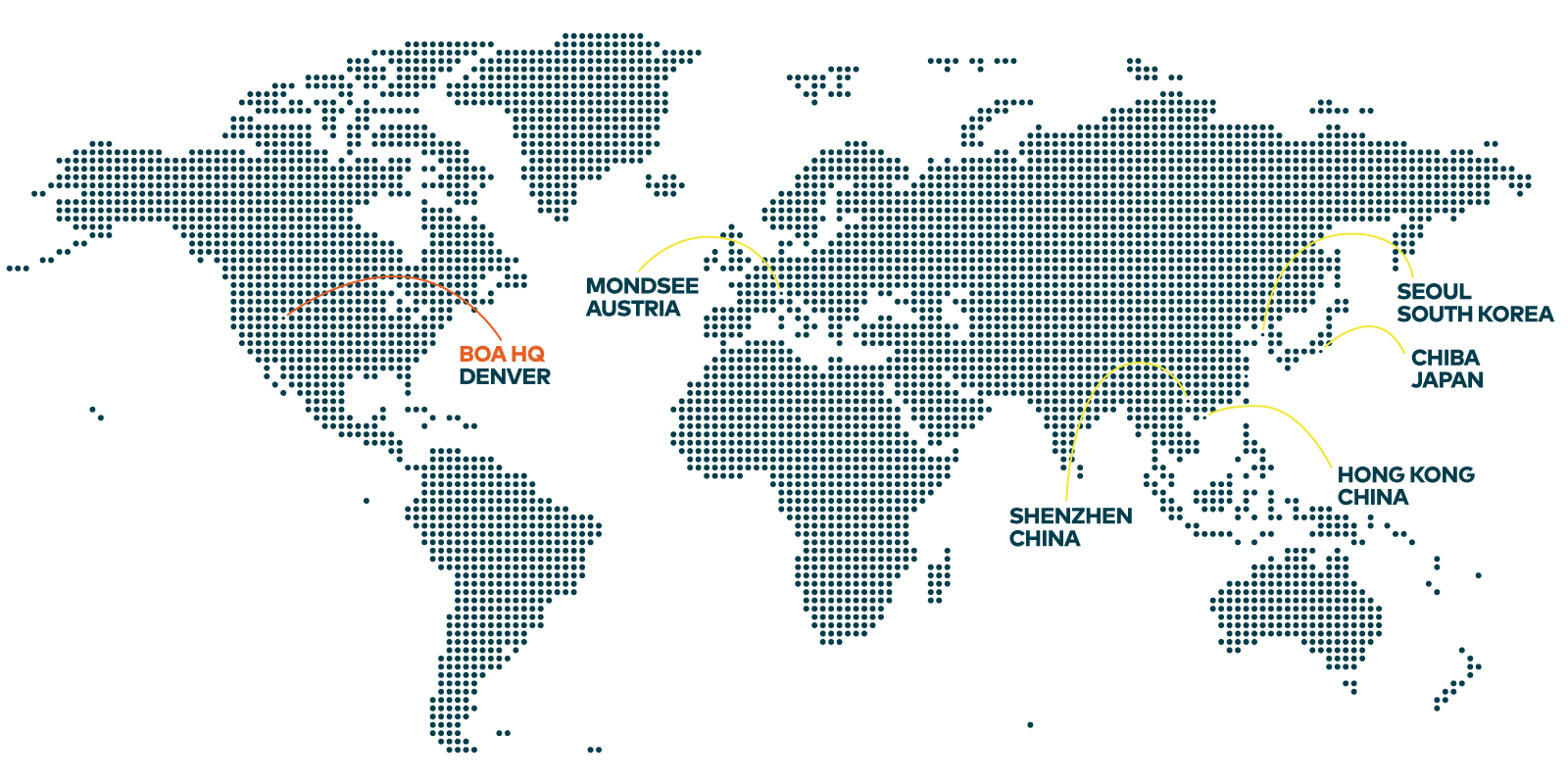 MISSION & VALUES.
WE ARE PIONEERS. Passionate, Creative, Disciplined, and Driven.
ACROSS INDUSTRIES. ACROSS THE WORLD. We are an inclusive global team that trusts and cares for each other, our partners, the community, and the environment.
DISRUPTIVE. INNOVATIVE. HIGH QUALITY. We create disruptive, high-quality, sustainable products and solutions that transform fit and performance.
FOCUSED. CONFIDENT. FEARLESS. BOA Inspires you to get "Dialed in" to perform at your peak: focused, confident, and fearless to go further.
MAKING THE BEST GEAR EVEN BETTER. We are deeply committed to our brand partners, collaborating to imagine and develop high performance fit solutions. Together we make the best gear even better!
TRANSPARENT. SUSTAINABLE. CONNECTED. We operate with excellence and purpose in everything we do.

---
View Our Job Openings
BOA is growing and we are adding new and exciting positions regularly! Check out our open positions below and submit your application today. If you don't see anything that aligns with your skills and experience, check back soon!