REDEFINING THE FUTURE OF FIT.
dialed in. precision fit.
Our state-of-the-art Performance Fit Lab is pioneering new ways to advance human performance by conducting independent scientific studies that measure the biomechanical impact of fit. Together with our brand partners, we're developing new product configurations using the BOA Fit System to revolutionize traditional shoe upper construction and improve athlete performance.
THE PERFORMANCE
FIT LAB.
BOA's 250 square metres Performance Fit Lab is located in our global headquarters in Denver, CO. The lab is equipped with the latest and most innovative tools for measuring biomechanical data, including a 90 square metres motion capture space, a metabolic cart, four floor-mounted force plates, an indoor hiking path, instrumented bike and treadmill, dual radar technology, and more.
KEY MEASURES OF PERFORMANCE.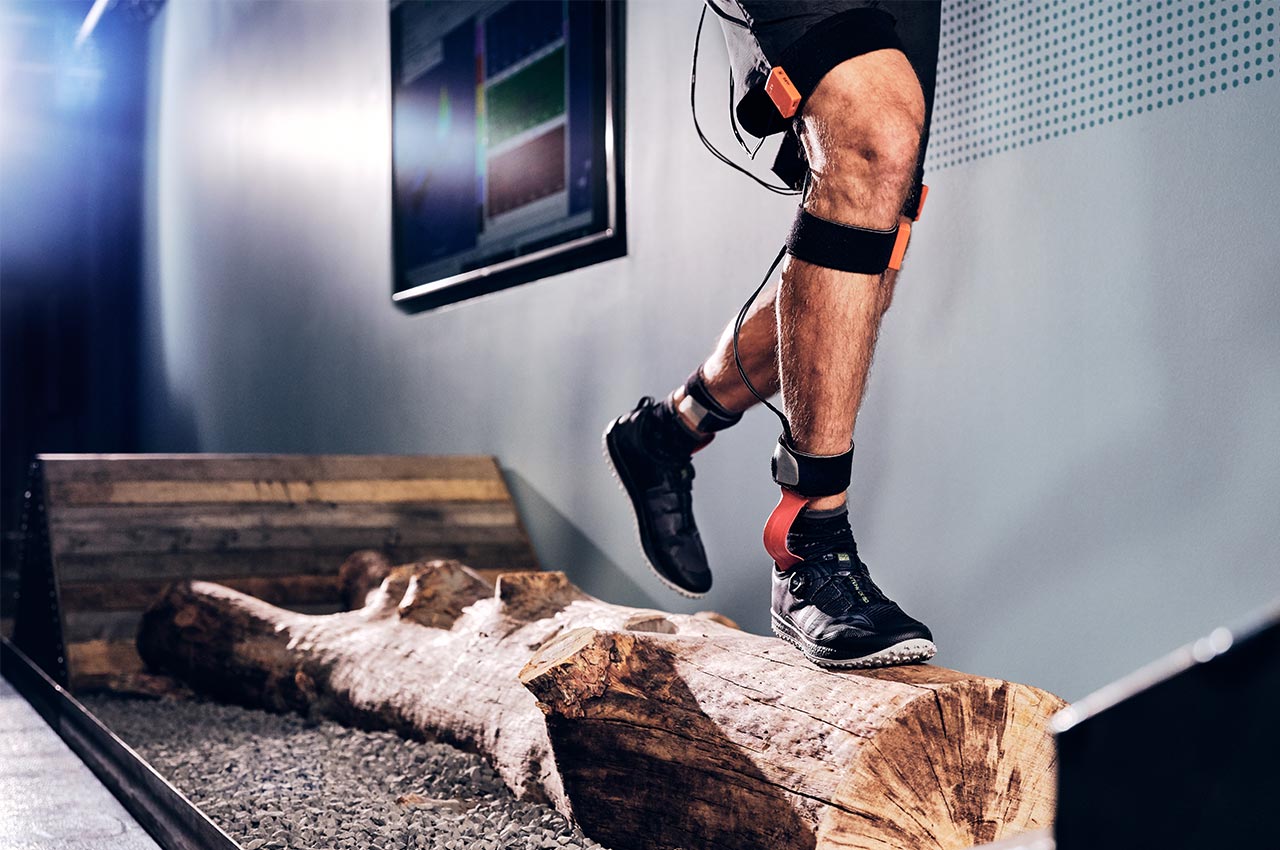 Agility & Speed.
The BOA Fit System enables faster, more powerful directional changes through a seamless connection between equipment and athlete.
HOW WE TEST
Using motion capture and force plates, we use a method called inverse dynamics to calculate how force travels up the kinetic chain through the athlete's body as they move.

POWER & PRECISION.
Power without compromising precision, the BOA Fit System delivers more explosive action and unparalleled accuracy.
HOW WE TEST
Using force insoles, inertial measurement units, and a dual radar system, we can calculate how an athlete produces and transfers their maximal power.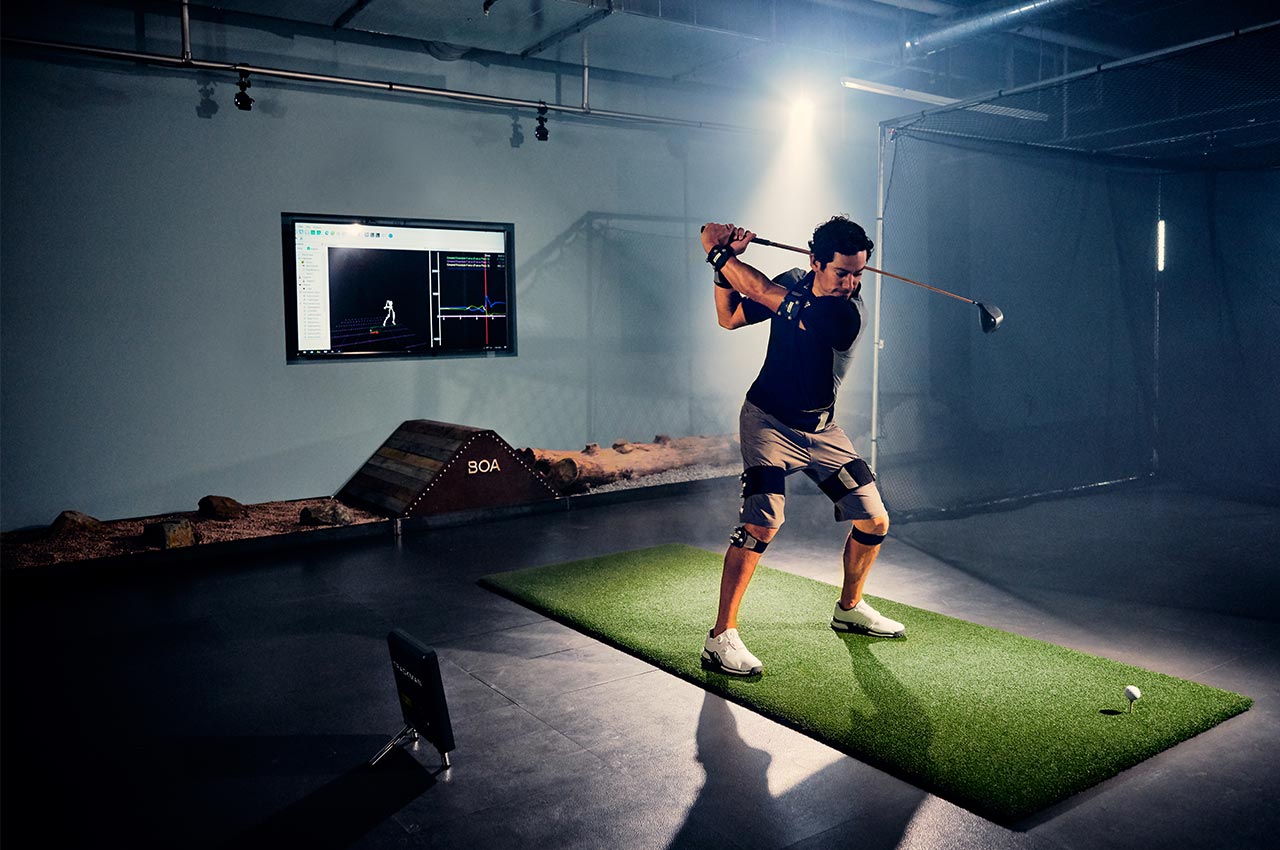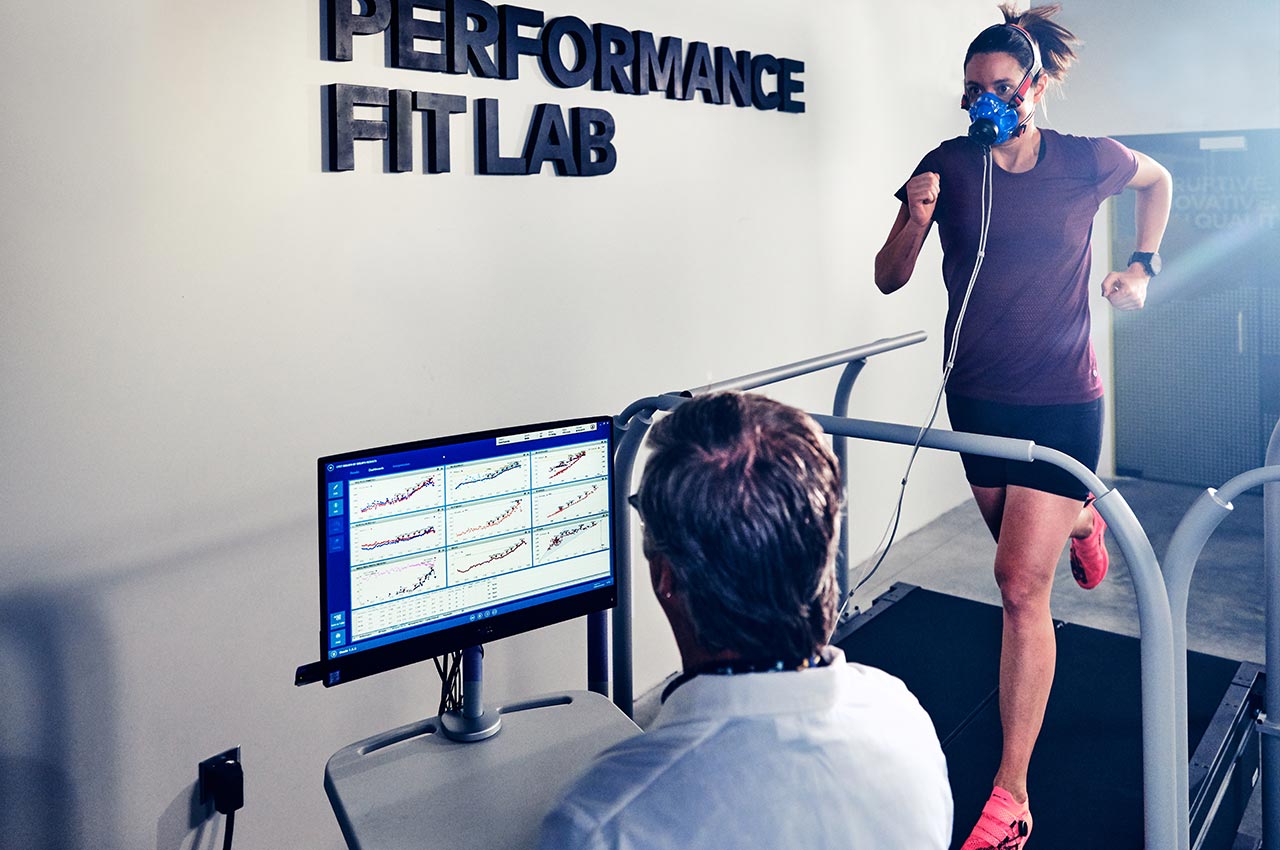 ENDURANCE & HEALTH.
Go further, faster, and stronger. The BOA Fit System saves energy by improving circulation and efficiency.
HOW WE TEST
Using a force instrumented treadmill and a metabolic cart, we test running economy to determine endurance and efficiency in athletes while they're moving.
INSIDE THE LAB.
Inside the walls of BOA, we work every day to make the best gear even better. The lab team uses intense, hands-on research and biomechanical testing to quantitatively define and measure the impact of the BOA Fit System on athlete performance.

DAN FEENEY
Manager BIOMECHANICS RESEARCH & Performance Fit Lab
With a Ph.D. in Neuromechanics from the University of Colorado Boulder and a background as a former professional triathlete and D1 runner, Dan spends the majority of his time on the trail – either training for his next race, or conducting and developing new in-field testing methods for the Performance Fit Lab.

KATE HARRISON
RESEARCHER | PERFORMANCE FIT LAB
When she's not participating in sports, Kate studies them. As a researcher with the Performance Fit Lab, Kate combines her love for running, formerly competing for West Virginia University and Team Canada, with her data-driven mindset. Kate is currently completing her Ph.D. studying the biomechanics of injury in runners.

Eric Honert
Ph.D. Senior Researcher
Eric earned his Ph.D. from Vanderbilt University while studying foot biomechanics. He then trained in footwear biomechanics and worked with companies from around the world. As Eric pushes the fit of his shoes through climbing and trail running, he wants to better understand how BOA improves fit in-the-lab and in-the-wild.

Adam Luftglass
M.S. Materials and Biomechanics engineer
With degrees in Materials Science and Biomechanics, Adam loves to use science to improve athletic equipment. Adam spends most of his time either playing sports or analyzing sports data and combines his passions for engineering and sports to scientifically improve fit in the Performance Fit Lab.

Bethany Kilpatrick
M.S. Researcher
With a background in exercise science and biomechanics, Bethany feels in her element contributing to the innovation that the Performance Fit Lab brings. One of her biggest passions is working with athletes and studying their movements to better understand what it means to have a better fit.

Milena Singletary
M.S. Researcher
Milena earned her degree in Kinesiology with an emphasis in Biomechanics from Illinois State University. She is intrigued by using technology to understand human movement and how BOA impacts performance. She spends her time outside of the lab enjoying the outdoors and staying active through sports including golf and soccer.