Our Story.
INSPIRING AND ENABLING PEAK PERFORMANCE.
DISRUPTIVE.
INNOVATIVE.
HIGH QUALITY.

We create disruptive, high-quality, sustainable products and solutions that transform fit and performance.
MAKING THE
BEST GEAR
EVEN BETTER.

We are deeply committed to our brand partners, collaborating to imagine and develop high performance fit solutions. Together we make the best gear even better!
FOCUSED.
CONFIDENT.
FEARLESS.

BOA® Inspires you to get "Dialed In" – focused, confident, and fearless to go further.
WE 
ARE
PIONEERS.

Continuously redefining the limits of human performance.
ACROSS 
INDUSTRIES. 
ACROSS THE WORLD.

We are an inclusive, global team that trusts and cares for each other, our partners, the community, and the environment.
TRANSPARENT.
SUSTAINABLE. 
CONNECTED.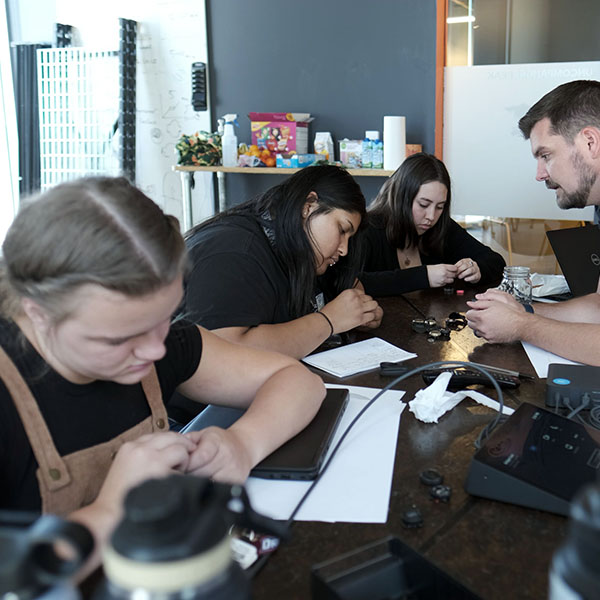 We operate with excellence and purpose in everything we do.
BOA was born in the Rocky Mountains in 2001 with a revolutionary performance fit system that transformed how snowboarders "dialed in" their boots. From the highest peaks to the valley floors, and beyond, we are passionate about inspiring and enabling you to perform at your best.
The BOA Fit System is a revolutionary and award-winning, patented system integrated on market-leading brand partner products, making the world's best gear even better. BOA's innovative solutions are designed to enable consumers to dial in to fast effortless precision fit. Whether snowboarding in the Colorado backcountry, Alpine touring in Austria, participating in the Tour de France, competing in an ultra trail competition, hiking Mount Fuji, golfing at Augusta, or working in extreme outdoor conditions in northern Finland, BOA helps consumers perform at their peak.
We wanted a better way, so we made one.
BOA was founded in 2001 by Gary Hammerslag, a snowboarder, surfer, entrepreneur and true pioneer. Gary moved to Steamboat, Colorado in the mid 90s from California after successfully selling his previous company, which created innovative catheter solutions that improved angioplasty procedure speed and effectiveness.
After arriving in Steamboat and snowboarding as often as possible, he envisioned a possibility to dramatically improve the fit and performance of snowboard lacing systems by applying elements of his learnings in the medical device field and an intuitive understanding of the possibilities for improving performance in his boots.
After numerous prototypes and tests, the BOA Fit System was born, creating a fast, effortless, precision fit that would ultimately help revolutionize industries ranging from snowboarding to medical bracing. Gary's intensity and belief in BOA attracted its first two brand partners, K2 and Vans, and launched the first BOA-powered snowboard boots to consumers in 2001.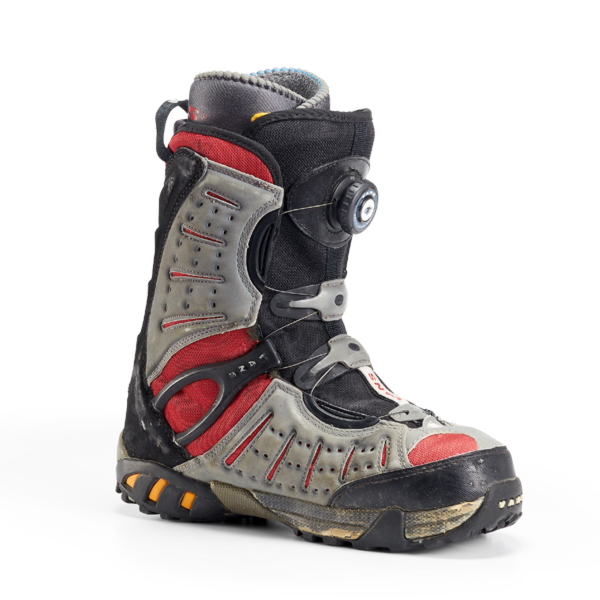 Two brand partners that took a chance have become over 300 brand partners who trust in BOA. And today, the BOA Fit System is used in millions of boots, helmets, shoes, and other performance products around the world.
What started in a one-room office in the Rocky Mountains has become a global company with offices in the US, Japan, Hong Kong, China, South Korea, and Austria with one shared vision: to create disruptive, innovative, high-quality products that transform fit and performance so you can perform at your peak.
Moving forward, BOA will continue our deep commitment to elevating the performance of our brand partner products, while being caring stewards of the environment and communities we serve, and investing in innovation and our people.
Join Our Team.
We are innovators, disruptors, and creators. We know the importance of pursuing goals and the excitement of taking risks to push what's possible. Want to be a part of what's next? We'd love to hear from you.