Begin main content
Francois Cazzanelli 
MOUNTAINEER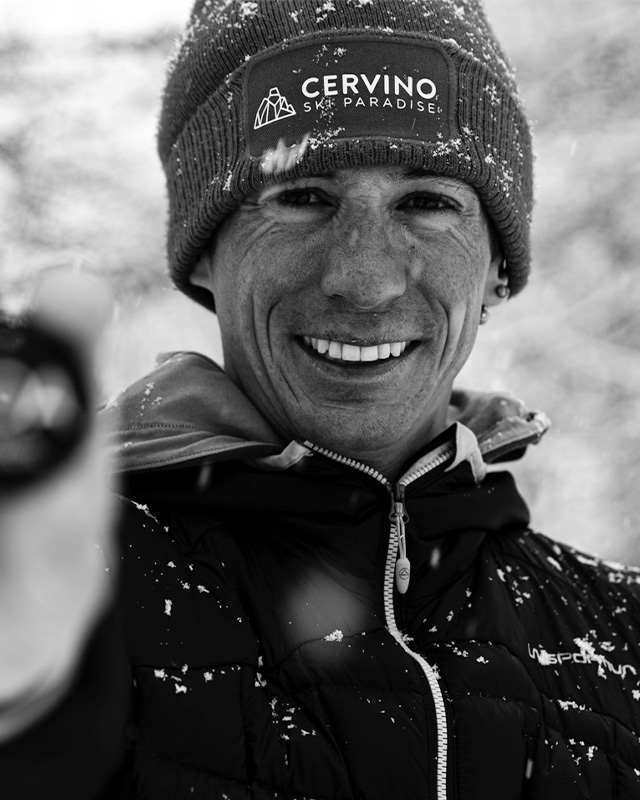 As a highly acclaimed alpinist, Francois Cazzanelli has achieved numerous groundbreaking first ascents in prominent mountain ranges worldwide, ranging from the Alps to the Himalayas. Notably, he recently set the record for the fastest ascent of Ama Dablam, complementing his existing record on Manaslu. He also holds an impressive record of climbing the Matterhorn 93 times, including pioneering new routes and connecting ascents. Hailing from Cervinia, he comes from a family of mountain guides and continues to serve as a guide and member of the local rescue team. Recently, he transitioned from his previous sponsorship with Salewa to La Sportiva, signing a long-term contract as the lead athlete in their alpinism program, where he will contribute to advancing the development of innovative alpine footwear and apparel.  
FRANCOIS'S BOOT: LA SPORTIVA CYKLON CROSS GTX
Q&A With Francois
Franz stopped by our office in Mondsee, Austria for a quick chat:   
Q: What drives you to perform at your peak? 
Click to open/close
A: I usually perform at my best when I've been dreaming and imagining a project for some time, so when the time comes to make it happen, I'm always ready to give something extra.   
Q: Describe the mountaineering lifestyle and why it's important to you. 
Click to open/close
A: In the mountains, I feel free and fully responsible for myself. My intuition and experience help me understand whether to continue or go back. For me, a mountaineering lifestyle means taking advantage of the mountains in all their seasons.   
Q: What BOA-powered product do you wear and why?   
Click to open/close
I use all BOA-powered La Sportiva mountaineering and running shoes. This technology wraps around my foot like no lacing has ever done before. It is also very practical to make micro-adjustments in any situation. 
Q: When do you feel the most dialed in? What does DIALED IN™ mean to you? 
Click to open/close
A: Sometimes a project can take months of meticulous planning and training, and even when I've prepared everything in the best way possible, there can still be little chance of success. When I open my mind and look beyond the things that could go wrong and focus 100% on the objective - that's when I feel DIALED IN.  
Q: Why is it important to have gear you can trust?  

Click to open/close
A: Trusting your equipment is the basis of successful and safe mountaineering. Without this trust, I couldn't perform at my peak.  
Q: How does BOA improve the fit of your product? 

Click to open/close
A: BOA improves the fit of the products because, with simple micro-adjustments, I can find the right feeling and perfect fit.