Begin main content
PROFESSIONAL OFF-ROAD ENDURANCE BIKE RIDER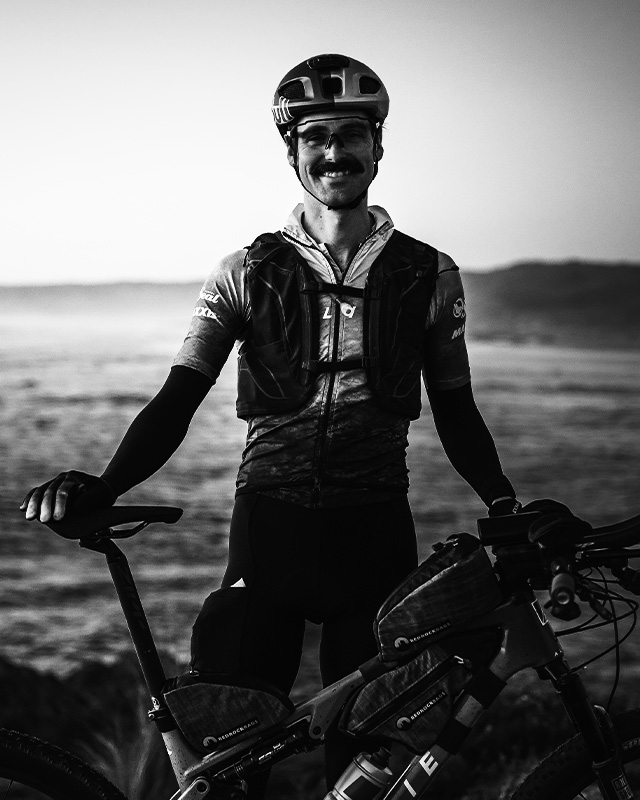 1st Place 2023 Mid-South Gravel Race
1st Place 2020 Mid-South Gravel Race
A mountain bike cross-country marathon rider, Payson McElveen is a five-time collegiate title winner and US National Champion. A true natural on the bike and trailblazer in his own right, he's been a member of the USA Cycling National Team since he was 17. While his athletic achievements are notable, Payson continues his mission to leave a long-lasting impact on the cycling community by developing programs that train young cyclists and inspire riders through his awe-inspiring FKTs on the world's toughest terrain. In addition to his achievements on the bike, Payson aims to inspire and enable the next generation of MTB athletes by working with development programs and raising money for World Bicycle Relief.
Payson's Shoe: Fizik Vento Ferox Carbon
"The rougher, gnarlier, and often longer an event goes, the better it is for me. That's when I'm the most dialed in." 
- Payson McElveen
Shop Payson's Gear
When not on the bike, Payson stays Dialed In trail running or working on pump tracks and trails by his house.
Making an impact
A trailblazer at heart, pro endurance cyclist Payson McElveen is on a mission to leave an impact on the cycling community that extends far beyond his athletic achievements.

Crossing tasmania
Payson McElveen's 32-hour solo crossing of Tasmania was a true feat of endurance and determination — a challenge both physically and emotionally.