Transparent. Sustainable. Connected.
We are dedicated to keeping our precious planet healthy, our community thriving, and our athletes dialed in and performing at their peak. Our mission to becoming a more sustainable business without compromising quality starts with our internal practices and extends to the work we're doing to protect the environment. We have big ambitions, and always plan to remain transparent in our efforts. DOING MORE WITH LESS.
BOA was born in the mountains, and our deep connection to the outdoors guides our mission to be good stewards of the environment for future generations. 
PLASTIC AND WASTE REDUCTION
In 2022 BOA used 32% less plastic and reduced production waste by 42% vs. 2018. This resulted in more than 700 tonnes of plastic material diverted from landfills. BOA is optimizing its product and packaging designs, investing in high-efficiency production equipment, and reusing production scrap. In 2022, BOA reused over 267 tonnes of plastic scrap material. The plan is to continue to invest and focus in these areas while concurrently improving the product quality and performance benefits of our systems.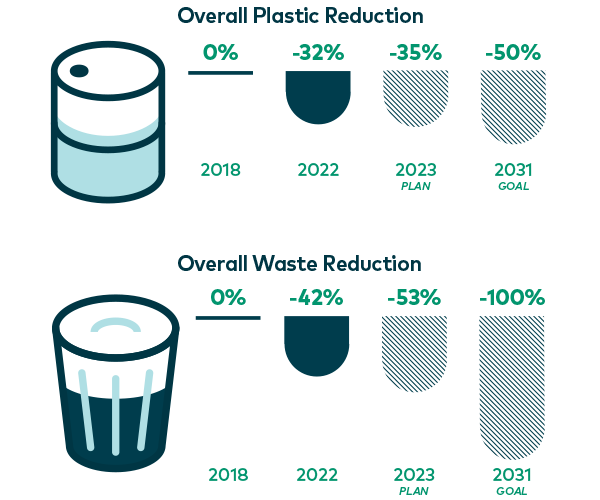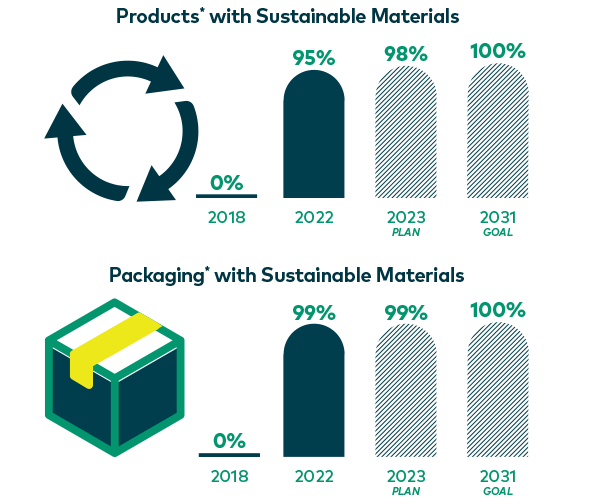 INCREASED RECYCLED AND RENEWABLE MATERIALS USAGE
95% of BOA Fit Systems and 99% of BOA packaging included recycled or renewably sourced materials in 2022. BOA blister packaging uses 100% post-consumer recycled polyester and is 100% recyclable. In addition, 100% of our modern dial and guide platforms use recycled materials. BOA empowers employees to be environmental stewards and advocates through our community partnerships and events. We remain deeply committed to protecting the outdoors and the lifestyles we value.