BOA® Trail Running Athletes Conquer UTMB 
The Ultra-Trail du Mont-Blanc (UTMB) is an ultimate test of endurance and determination and a celebration of the spirit of trail running. Every year since 2003, thousands of athletes from around the world gather in Chamonix, France, to take on the challenge of running through the stunning Alpine landscape surrounding Mont Blanc. Among these trailblazers are exceptional BOA® Athletes, armed with the latest high-performance trail running shoes, ready to conquer the demanding UTMB courses with grit and skill. 
---
1. Virginia Perez Mesonero - MCC (40KM)  
Hailing from Spain, Virginia Perez Mesonero is a force to be reckoned with in the trail-running community. Virginia's connection with UTMB runs deep, driven not only by the captivating landscapes and strong support but also by her devotion to empowering the female running community and inspiring young kids through running clinics. Beyond the pleasure of running amidst stunning surroundings, Virginia sees UTMB as a platform to foster camaraderie among runners and nurture the aspirations of the next generation. Despite facing tough challenges, such as recovering from COVID during her first attempt and battling chronic pain in subsequent races, she persevered and achieved a remarkable 10th position in 2021. This year, her primary goal is to fully savor the experience of the 40KM race and relish the opportunity to be part of the event she holds dear to her heart. UTMB represents not only personal growth and achievement but also a chance to positively impact others, making it an exceptional and purposeful event for her.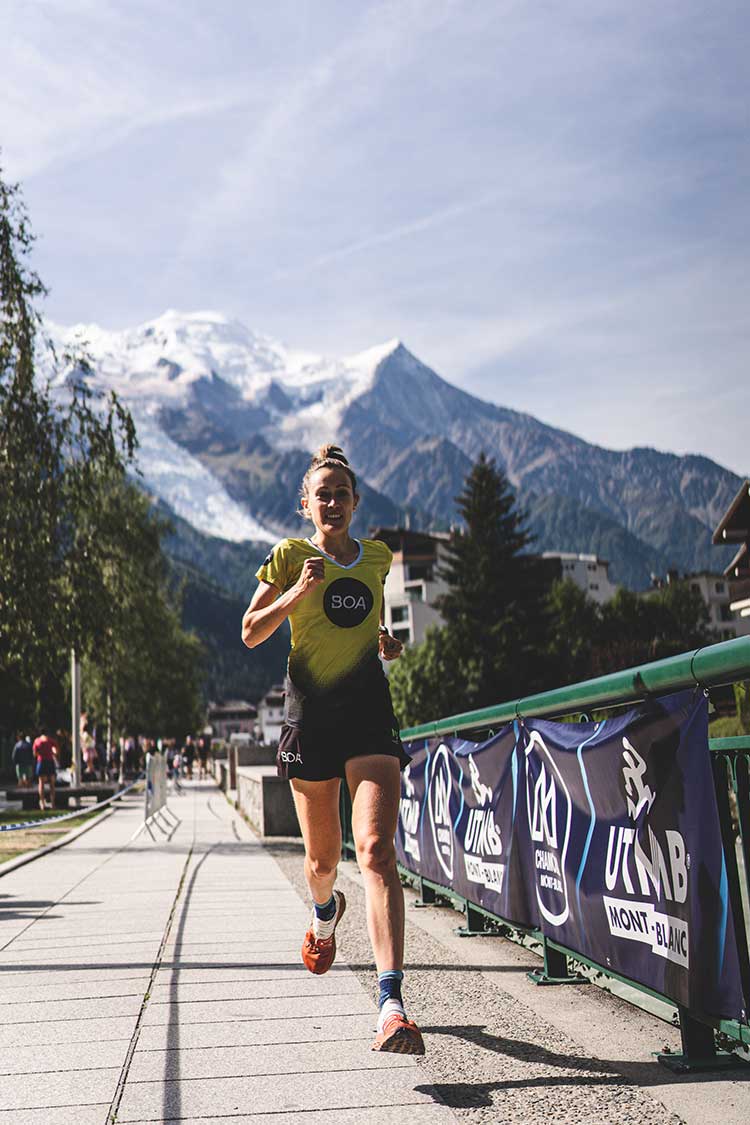 "I am drawn to UTMB for its breathtaking landscapes, incredibly runnable paths, and the overwhelming support that envelops you throughout the race. Running there is an absolute pleasure, and the experience is nothing short of exhilarating."
With the challenging terrain demanding both speed and precision, Virginia relies on her trusted companion, the Altra Mont Blanc BOA® trail running shoes, renowned for exceptional traction, a lightweight design, and precise fit. 
---
2. Florian Grasel - UTMB (171KM)  
Austria's Florian Grasel is geared up to tackle the epic UTMB, a grueling 171KM journey that tests even the most seasoned runners. Florian's relationship with UTMB Chamonix is a thrilling and transformative journey that began a decade ago when he first tackled the legendary loop. It holds a special place in his heart as it was the backdrop for a memorable marriage proposal to his wife. UTMB represents a personal voyage of growth, perseverance, and self-discovery, embodying life's unpredictability and teaching him to embrace every aspect of the journey. Florian has competed in the UTMB race seven times, with standout moments including the heartfelt proposal and a remarkable 9th-place finish in 2018. Despite challenges, such as enduring relentless back pain leading to a second DNF, Florian's passion for trail running remains undeterred. His goals for this year's UTMB revolve around pushing his personal limits rather than competing against others, aiming to improve upon his previous best time. He understands the race's unpredictable nature but relishes the excitement and thrill it brings, making every moment a unique journey of discovery.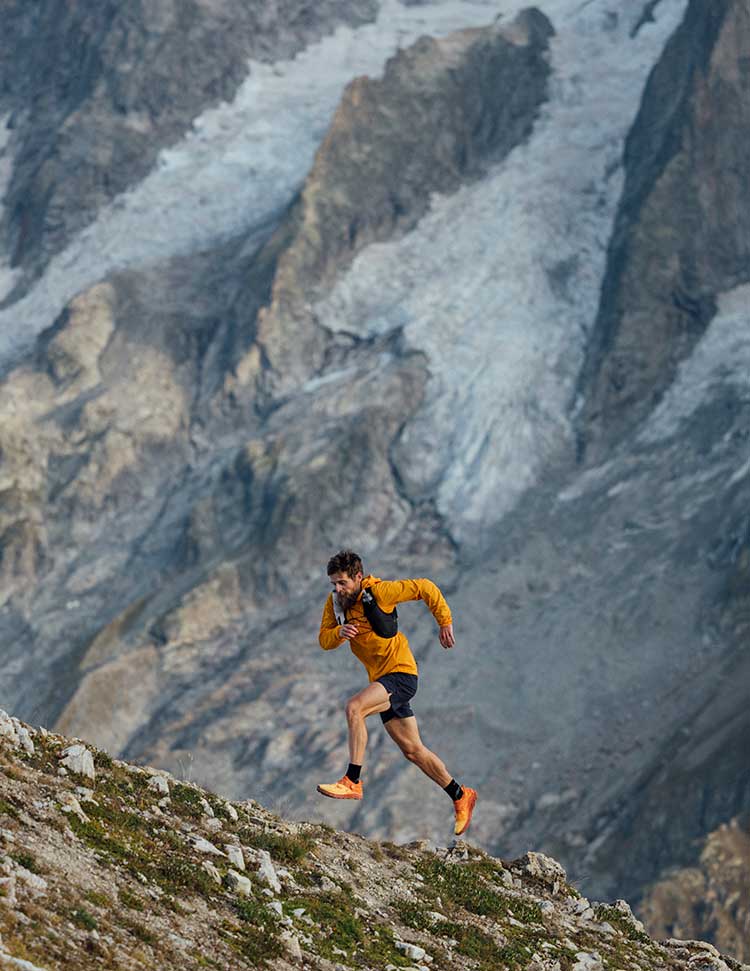 "UTMB symbolizes the beauty of unpredictable twists and turns. I welcome it every step of the way, relishing the triumphs and embracing the setbacks as they shape me into the runner and person I am today."
Florian's choice of footwear, the La Sportiva Jackal II BOA® trail running shoe, exemplifies his commitment to excellence. Built for long-distance trail adventures, the La Sportiva Jackal II BOA® features the BOA® Fit System, ensuring a secure and precise fit throughout the epic race. 
---
3. Philipp Ausserhofer - UTMB (171KM) 
Representing Italy, Philipp Ausserhofer embarks on the UTMB, prepared to face the ultimate trail running challenge. Philipp's motivation for racing at UTMB lies in the allure of competing alongside the best athletes in the sport and being part of its legendary status. To him, UTMB is the greatest ultrarunning race in the world, a place to prove himself and embrace unforgiving challenges. Moving from alpine mountaineering to competitive trail running, he sees Chamonix as a special place — the hotspot of alpine mountaineering. Philipp had his first start at UTMB in 2022, finding the experience overwhelming and impressive, but the race didn't go as planned, resulting in his first significant defeat in trail sports. However, he looks forward to returning this year with the goal of doing better, bravely chasing his dreams, and pushing his limits. For Philipp, UTMB represents a dream to pursue and a chance to prove himself as an ultra-runner.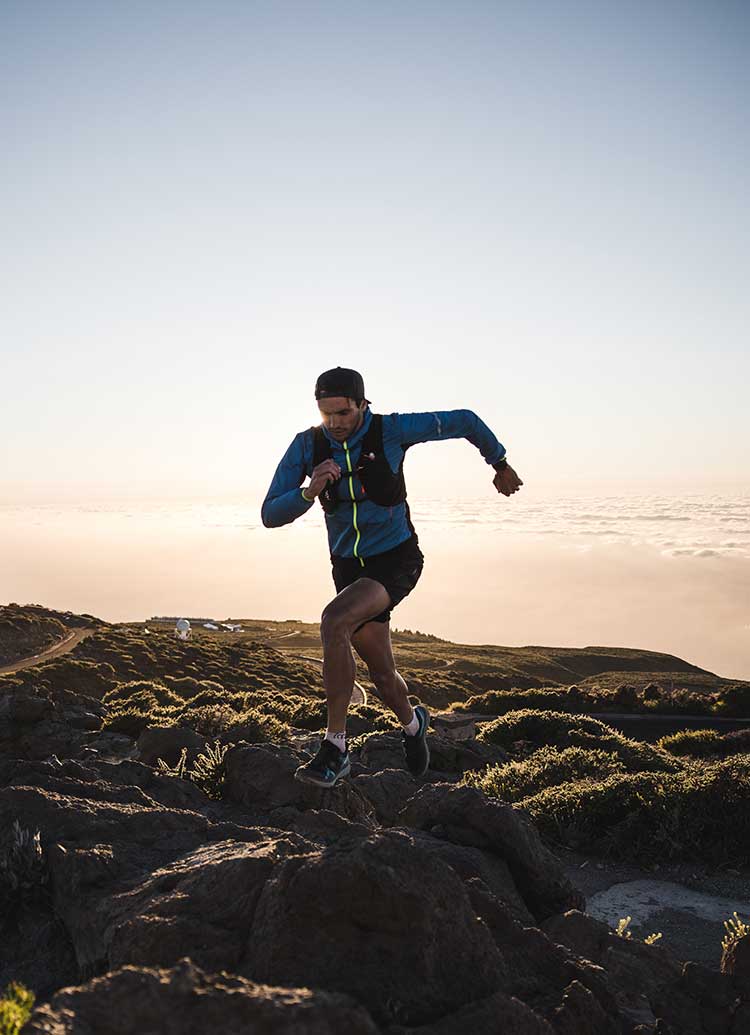 "UTMB is a captivating event where you must prove yourself by competing against the best athletes by being part of this mythical experience, which ultimately inspired my transition from alpine mountaineering to competitive trail running."
Philipp trusts the Scarpa Ribelle Run Kalibra to carry him through the rough mountainous terrain. The Scarpa Ribelle Run Kalibra boasts a blend of lightness, agility, and durability, making it a perfect choice for conquering technical ascents and descents. 
---
As the 2023 UTMB unfolds, we witness extraordinary athletes defying their limits and pushing the boundaries of human determination. Among these trailblazers are BOA® Athletes Virginia Perez Mesonero, Florian Grasel, and Philipp Ausserhofer, each displaying unwavering perseverance, skill, and the spirit of adventure. With the Altra Mont Blanc BOA® , La Sportiva Jackal II BOA®, and Scarpa Ribelle Run Kalibra supporting their every stride, these athletes prove that a perfect blend of talent and cutting-edge gear can elevate trail running to new heights. As the world watches in awe, we celebrate their courage and commitment to the sport they love, leaving us inspired to pursue our own trails of greatness. 
UTMB 2023 Featured TRAIL RUNNING SHOES