ELEVATING WORKWEAR FOOTWEAR WITH THE BOA® PERFORMFIT™ WRAP
In the realm of workwear footwear, BOA® is focused on ensuring that in the toughest weather and industrial conditions, the BOA® Fit System delivers superior stability, energy efficiency, and durability, which reduce fatigue and improve a worker's ability to navigate often hazardous on-site situations.
The BOA® PerformFit™ Wrap is the latest example of how rethinking traditional shoe construction can deliver heightened benefits to workers. The BOA® PerformFit™ Wrap utilizes an innovative upper design that wraps over and conforms to the midfoot, delivering superior heel lock, enhanced connection to the midsole, and greater forefoot freedom.  
The BOA® Performance Fit Lab has conducted extensive pilot tests in workwear footwear, to scientifically prove these benefits and confirm the system's versatility and adaptability across industries. Workers who tested the BOA® PerformFit™ Wrap experienced:
IMPROVED STABILITY   
Increased heel hold and connection to the midsole by up to 3%, resulting in a superior and uniform fit with no pressure points.  
Improved ankle stability by up to 7%, enhancing stability, consistency, and control.  
INCREASED ENERGY EFFICIENCY AND ENDURANCE   
Achieved up to 1.5% faster speed with the same level of exertion.  

Demonstrated up to 9% more efficient change of direction, enabling quick acceleration and deceleration.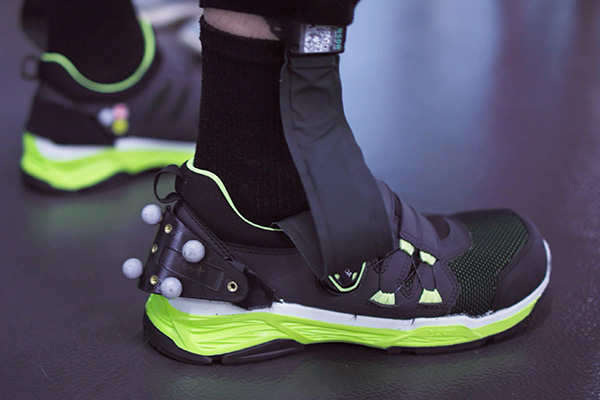 While these findings initially surfaced in trail running contexts, their application to workwear footwear is evident. Johan Edeland, Head of Product Management at Solid Gear, recognizes the significance of this innovation, sharing, "At Solid Gear, our top priority is enhancing workers' capacity to perform challenging jobs safely, efficiently, and with heightened confidence. The introduction of the Venture 2 marked an exciting opportunity for us to combine our team's extensive expertise in workwear footwear with the scientific insights derived from BOA's Performance Fit Lab. The outcome is a game-changer in fit, delivering greater stability without compromising movement—a combination notoriously difficult to achieve."  
Important to workers, BOA® stands behind the quality of its products. Rigorous durability testing and the BOA® Lifetime Guarantee assure workers of the BOA® Fit System's enduring performance, offering professionals lasting confidence in their footwear's durability and effectiveness.   
Click here to learn more about the BOA® Fit System and scientifically proven fit solutions from BOA®'s Performance Fit Lab.