WHAT WOULD IT TAKE TO MAKE A TRAIL SUPER SHOE?
Quick Takes
Trail races require athletes to float up mountains, bomb descents, and navigate technical terrain, so creating a super shoe for trails means finding the balance between endurance, agility, health, and speed.

Improving an athlete's proprioception may allow them to descend technical trails and navigate rocky ridgelines more quickly and confidently.

BOA collaborated with La Sportiva in the design and testing of the Cyklon trail running shoe to ensure that the product confers benefits that meaningfully improve trail runner performance.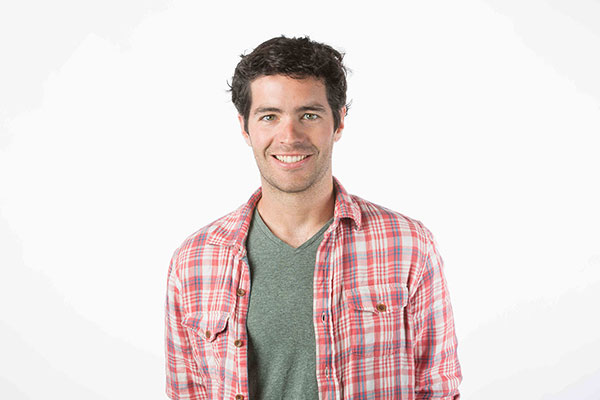 Dan's Take
In case you haven't noticed, super shoes have taken over road and track racing. The combination of high stack height, highly resilient midsoles, and carbon plates creates shoes that allow athletes to dramatically improve their road running performance. The recipe for a trail running super shoe, however, has not yet been cracked. This is partly because each trail race is unique, so most trail runners rely on a quiver of shoes selecting their preference for the course at hand. Personally, I would love a trail shoe that feels as fast as a road racing shoe while not sacrificing stability on technical traverses and descents.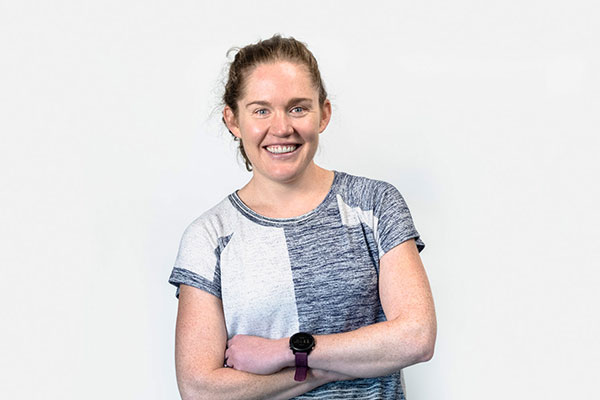 Kate's Take
Many athletes claim to have taken up running after realizing they lacked the athleticism to excel in ball sports. I think the path to trail running is a different story. Trail running takes the whole athlete package. Muscular strength to ascend steep hills. The skill and speed to rapidly descend through rocks, mud and roots. And, of course, the endurance to do this for hours. Its tough to imagine what shoe can support an athlete in all of these areas. I oscillate between wanting a shoe that is low, making me feel connected to the ground, and a shoe with the cushion to protect me from sharp rocks. As large improvements are being made in several aspects of shoe construction, it's fun to consider how these characteristics can be combined to make the best trail shoe.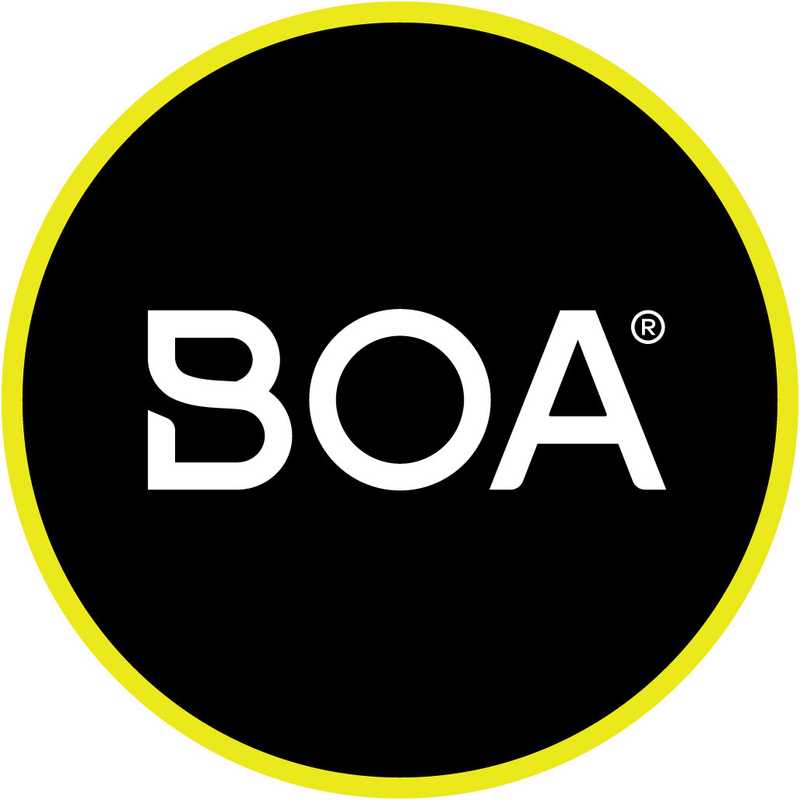 BOA's Take
Trail racing is unique. While speed and endurance are critical to success, agility over technical terrain is also paramount. Many races are won or lost based on athletes' ability to descend technical sections quickly while still running the smooth portions of the race at a breakneck pace. Based on our recently released Agility & Speed white paper, we showed that performance fit configurations enhance athlete performance in agility-based movements, which could lead to improvements in trail running. We used these learnings to develop several shoes coming to market including the La Sportiva VK and Cyklon, Saucony Switchback 2, and others.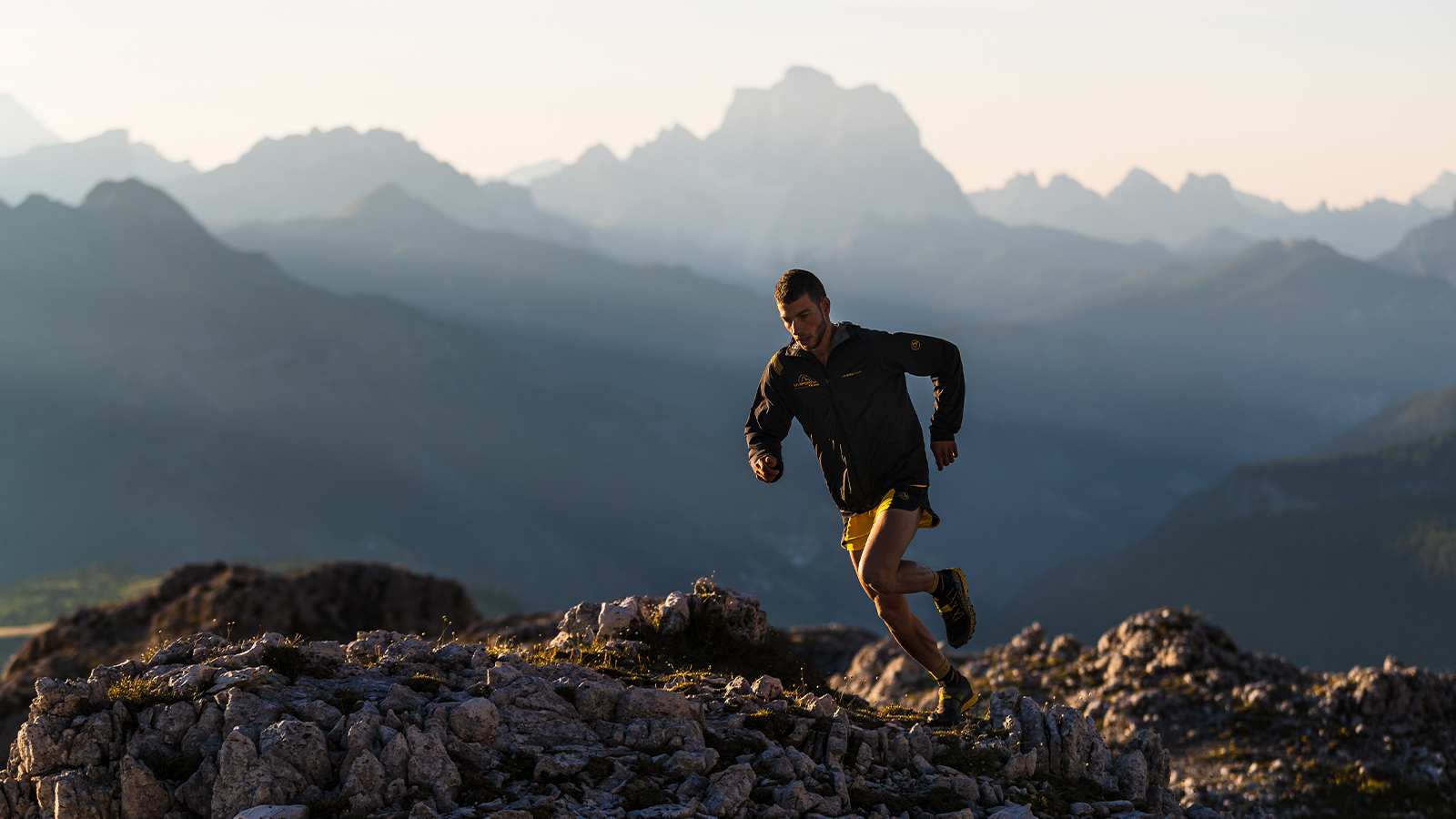 Research on the Topic
Championship running performances come from athletes with a high lactate threshold, VO2 max, injury resilience, and the right tactics. Trail racing is fascinating because athletes need to possess all of these qualities and have the ability to navigate technical terrain. While physiological metrics like VO2 max and lactate threshold are important to trail racing performance, these factors are often measured at submaximal and consistent speeds on a treadmill, so it is unsurprising that they do not meaningfully predict short trail race performance, especially among subsets of elite performers.  When trying to differentiate runners of similar physiological makeups, the largest differences in performance surface on downhills.
Downhill running prowess requires explosive movements and confidence that can resemble fearlessness. Technical trail performance may be enhanced by augmenting proprioceptive feedback from your feet. For this reason, many trail athletes prefer a minimal midsole to get a feel for the ground. On the other hand, others prefer a more robust midsole and aggressive lugs to offer protection and traction. No matter your midsole preference, a well-fitting shoe improves awareness of your position in space, which is critical for success. Moreover, this allows you to more effectively direct forces with each step, according to the unique slope and grip of the surface below. We won't go so far as to say your shoes can make you braver, but the right one may give you an edge in confidence to attack a tricky rock garden.
Proprioception is not only important for improved performance. A solid body of research shows that better proprioception is associated with lower risk of injury. If your footwear improves sensation while running, you may avoid cutting your run short with a rolled ankle. Injury doesn't get a lot of attention in the commentary on the racing shoe wars, but you definitely won't win a race you can't start.
Racing shoes can substantially impact running economy and therefore, road racing performance (essentially making an athlete's natural lactate threshold and VO2 max values go further). While these differences are shown primarily in road racing shoes on level terrain, research from CU Boulder shows that running economy on downhill, level, and uphill grades are nearly perfectly correlated, suggesting something that benefits level running will translate to steep up and down slopes as well.  Our lab showed performance fit configurations designed to better conform to the changing shape of your foot during movement can improve agility performance.  Our designers, developers, and prototypers are working to put these pieces of the puzzle together in ways to create a true trail super shoe.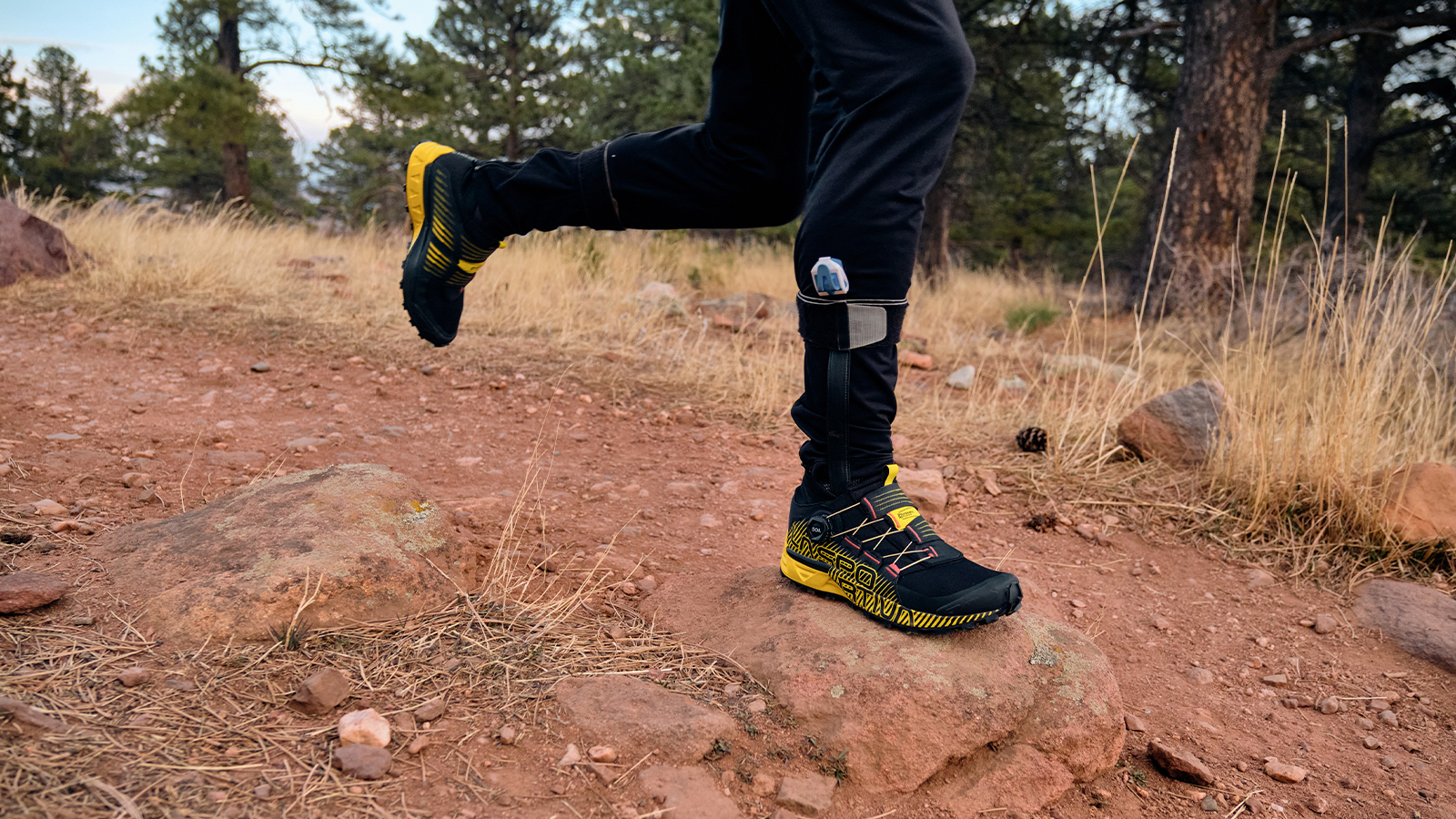 How we test
Given the importance of both running economy and agility in trail running performance, we test our products in both domains. To assess agility performance, we test runners
using a 1k loop affectionately referred to as the BOA trail loop. This loop has a total of 230ft of elevation gain and drop, over a mix of rocky and buffed out trails. Using pressure-sensing insoles underfoot and dorsal pads over the top of your foot, we measure force and pressure around their feet while running at a 'tempo' effort. This allows us to measure the contact time of each step, step rate, as well as the amount of force applied, and where it is applied within the shoe.
Additionally, we have athletes do our agility test movements before and after a 30-minute run at 85% of their maximal heart rate. This allows us to assess how economical the shoes are, as well as how well athletes can maintain their agility in a fatigued state – a skill critical for long races in the mountains.

The La Sportiva Cyklon is designed for the long haul where runners need to traverse technical ridgelines, scramble steep rock faces, and bomb up and down mountains as quickly as they can. We worked with the La Sportiva design and development team to test iterations of this product in our lab using the methodology from our Agility & Speed and Endurance & Health tests. Our overarching goal was to show that we could meaningfully impact runner performance. Our overlapping panels configuration integrated into La Sportiva's Dynamic Cage (shown above) provided secure heel hold, micro-adjustable fit over the instep for better connection to the midsole, and freedom in the toe box. Ultimately, we found improvements in both Agility & Speed and Endurance & Health based on our in-lab testing.

What does this mean for retail?
Based on working in specialty run stores and point of sale data, the popularity of trail shoes varies substantially by region. On the east coast, runners often use their road training shoes for trail runs. It was a shock to me when I moved to Colorado and realized how the grip, protection, and fit of trail shoes could dramatically improve your experience on technical terrain. With the rise in trail and ultra - distance trail events, more runners will be looking to expand their shoe quiver with products optimized for training and racing on trails. 
What does this mean for the athlete?
Go watch a marathon and you will see a plethora of high stack height shoes with carbon plates. In contrast, at a trail race, you'll see trail racing shoes that run the gamut from sandals to maximal shoes with specially-designed lugs for maximized grip. This heterogeneity shows how tricky it is to create a trail shoe that works ubiquitously across runners, however we believe trail racing will see a super shoe revolution in the coming years. We are particularly excited for specialized products like the VK and the Cyklon that may just be super shoes for their purpose.
Concluding remarks
Super shoes are more diverse in trail racing due to the variety of courses and athlete preferences. We are working with our brand partners to bring high-performing trail shoes to the market and validating their efficacy in the Performance Fit Lab.
We can be found in twitter .@Dfeeney31 and .@running_geek