Tongue Tied™ Fit CONFIGURATION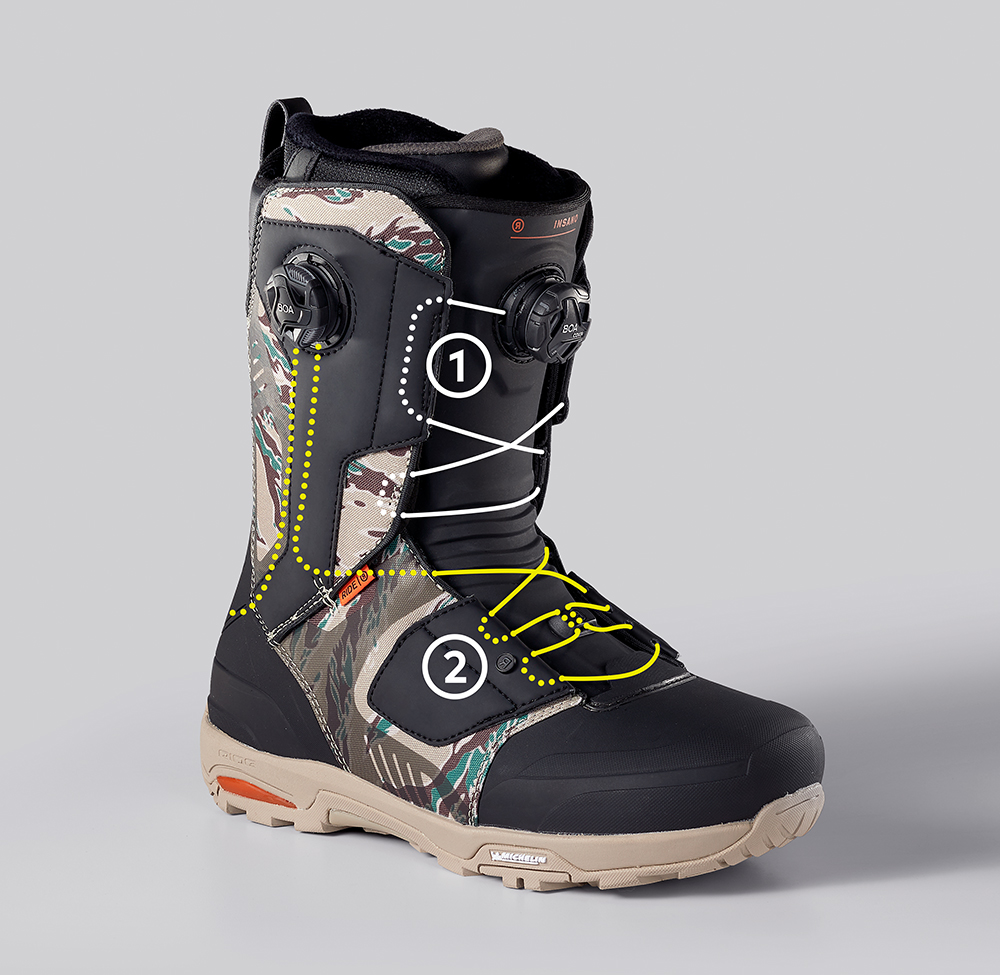 BOA guides are stitched into the tongue to give customized support at the instep in this RIDE-exclusive configuration.
FIT ZONE INFORMATION
 
UPPER 
Tongue dial tightens the lace of the upper zone delivering stability and simultaneously providing ankle support at the instep.
 

LOWER 
Remote dial adjusts tension in the lace that locks in the forefoot for greater response and control of the lower zone.
 
THe Details
What's that you say - cat got your tongue? Found in RIDE Snowboard Boots, the Tongue Tied™ configuration has BOA guides stitched into the tongue of the boot for customized instep control. The dial pulls back the tongue of the boot, adjusting fit for superior ankle support while reducing pressure points.
Men's Boots
TONGUE TIED™ FIT CONFIGURATION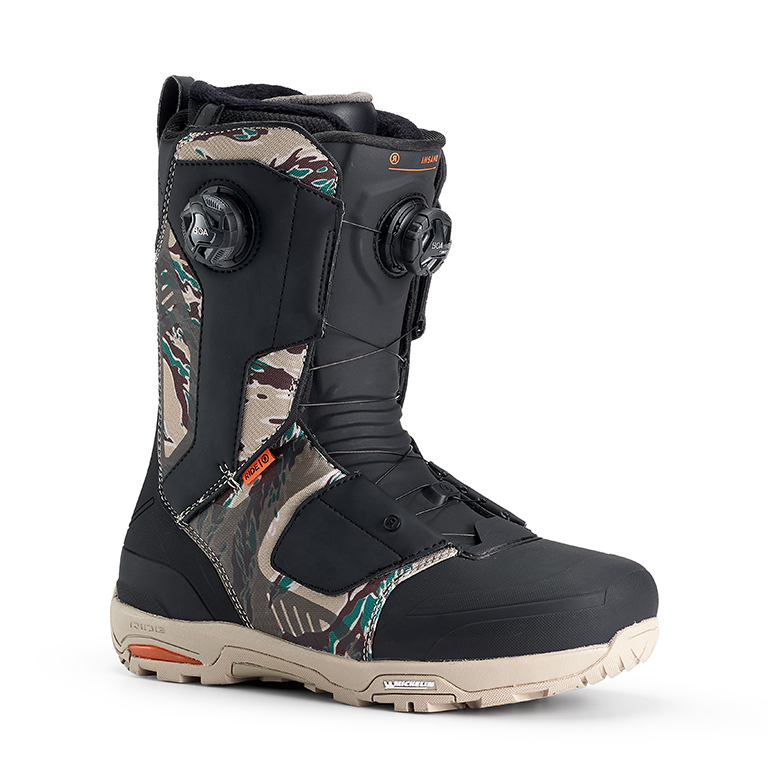 ride insano
It's all in the name – the Ride Insano is an insanely responsive, stiff-flexing boot built to withstand anything the mountain has to offer.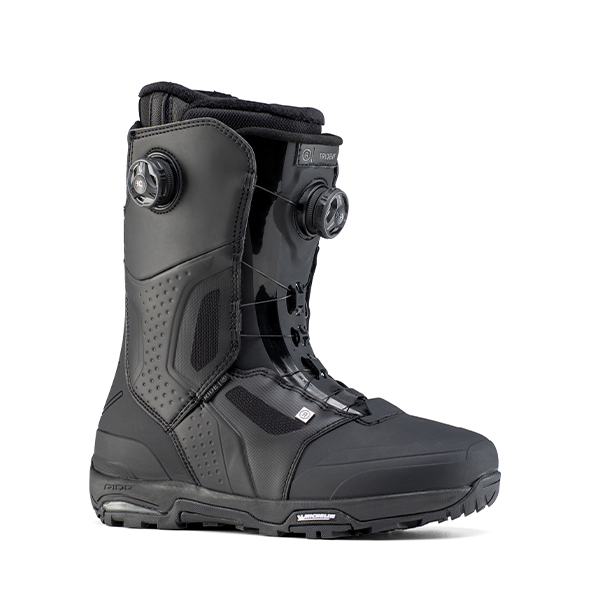 ride trident
Picky feet, this one is for you – the Ride Trident accommodates a wide variety of foot shapes, and BOA Tongue Tied™ and H4 keep the ankle secure with a precise fit and zonal control. 
Women's Boots
TONGUE TIED™ FIT CONFIGURATION
---
---