climb to fly
Extreme Alpinist
"It was a very hard decision to make just 300 meters from the summit. But the decision was clear – there was no chance."
–Max Berger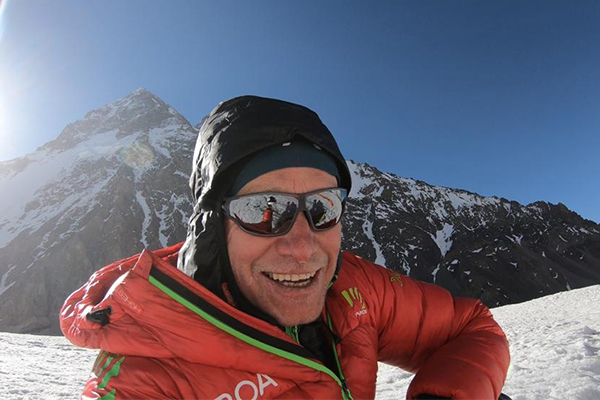 For the last seven months, Austrian alpinist Max Berger has been training for the expedition of his life – summiting both Broad Peak and K2 without bottled oxygen and paragliding off each peak. At 8,611m, K2 is the second-highest and often regarded as the most difficult 8,000m peak, and Broad Peak is the 12th highest mountain in the world.
This expedition has never been done before, and with good reason. The surrounding elements and challenges are astounding and death-defying. After months of acclimatization training in Austria, Max began the hike to base camp at Broad Peak. Once at base camp, the snow on the route was deeper than expected, making the planned trek incredibly arduous. With his support team unable to arrive ahead of time, Max's first couple of days would be spent setting up tents and fixing ropes. That wasn't part of the plan, but that's how these missions go.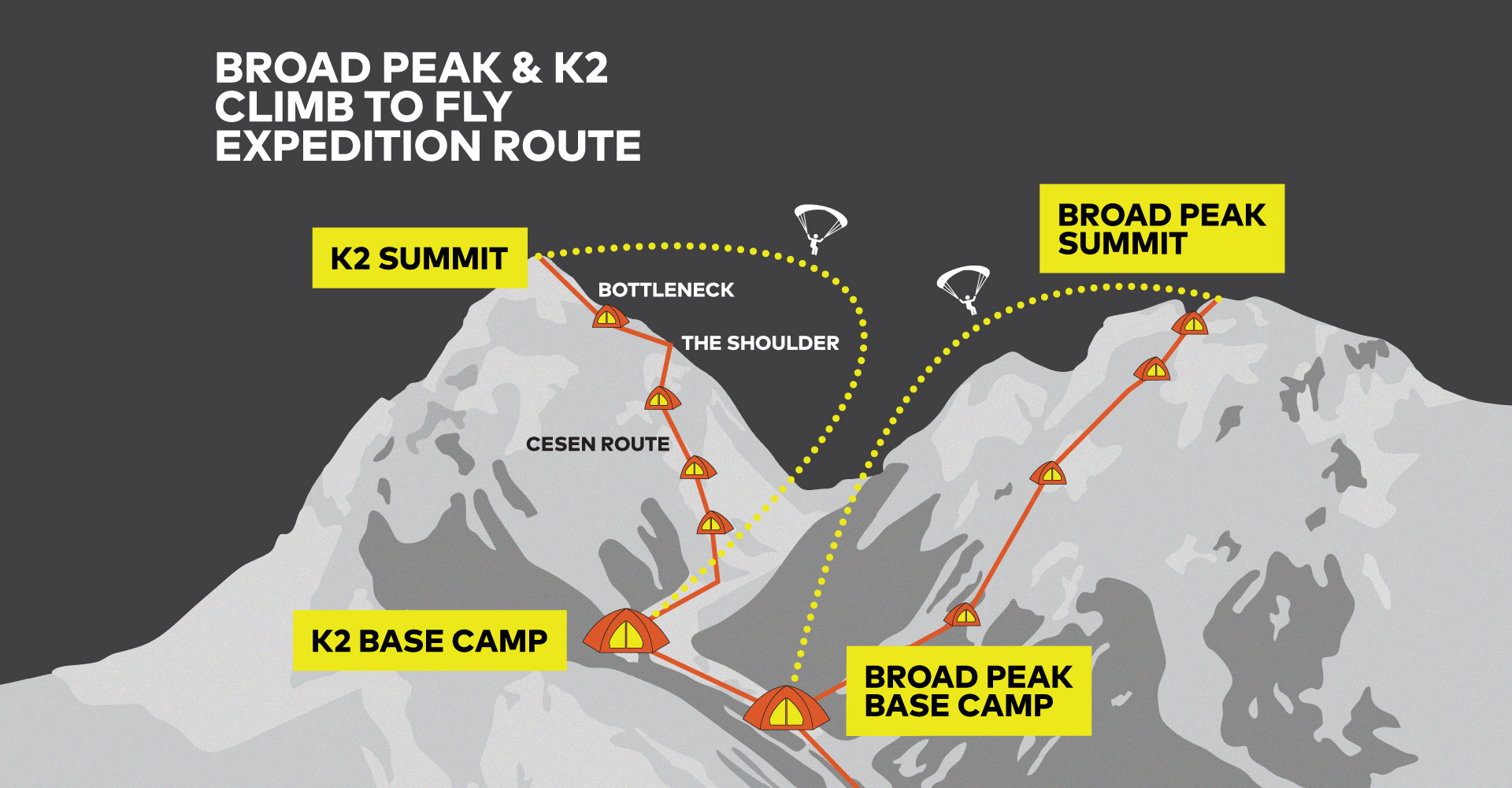 Expeditions like this are hard work, treacherous, and unpredictable, and as he pushed forward the elements continued to work against him. Although he was able to reach the summit only one week after arriving at base camp, the weather became dangerous, making it clear that Max would not be able to fly from the peak.
"I had to go back down to Camp 3 of Broad Peak, which is about 7,100 meters, and it was really windy, stormy, snowy. The whole night was really difficult because of the 60-70k wind so I still wasn't sure what would be possible the next day. But at 5 am the storm stopped, and suddenly there was no wind – it was clear that I could take off."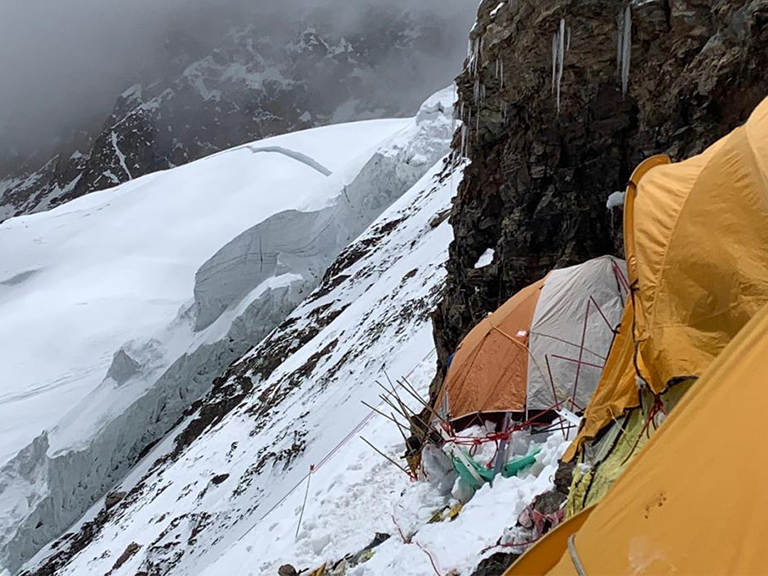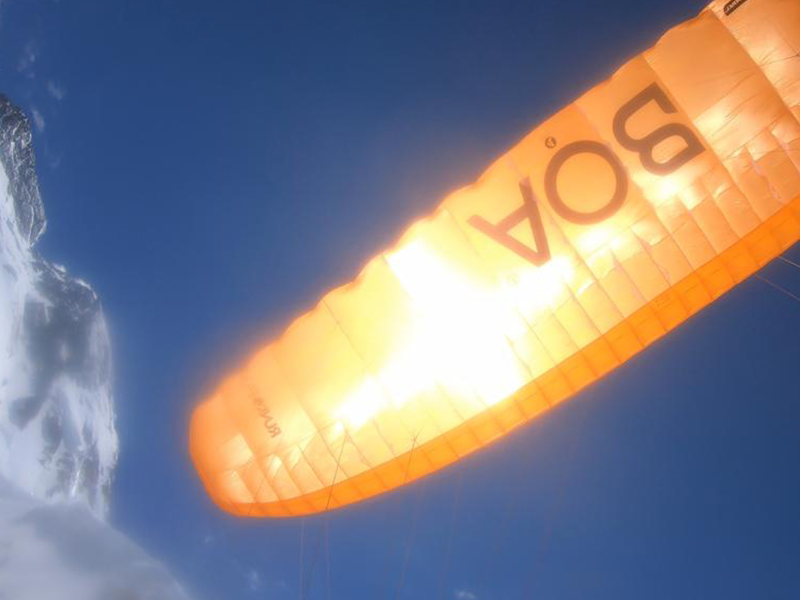 It was still not clear if there would be an opportunity to fly, however with no wind Max was able to take off from Camp 3 of Broad Peak, gliding above glaciers, taking in the impressive mountainous landscape for twelve minutes of flight. The magnitude of beauty and risk are comparable and ever-present, he explains, "there's not a lot of air pressure, so you go pretty fast. But your sink rate is that much higher, too. It's a short flight, but intense."
After summiting Broad Peak, Max pushed forward towards his greatest feat – the K2 Summit. He got a good feel for the conditions after discussing with the teams already on the mountain, and he knew he had to choose between two routes. Max went with the steeper, more direct, and faster route, but this meant fewer people. With gusting wind and snow, the snow below him was deep and completely untouched, and between Camp 2 and 3 he had to break trail for 700-800 meters of vertical. With another storm on its way, he started questioning his decision.
"I had another night storm at Camp 3, it was throwing a lot of snow and wind, and I thought about how I won't be able to break trail again. I thought, 'f*ck. I should have gone with the other route where there were more people to work together. But in the end, I managed to break trail from Camp 3 to 4, but I had a really hard time. You're in knee-deep snow, and sometimes you fall in up to your hip, and it's exhausting. Especially when you're between 7000-8000 meters."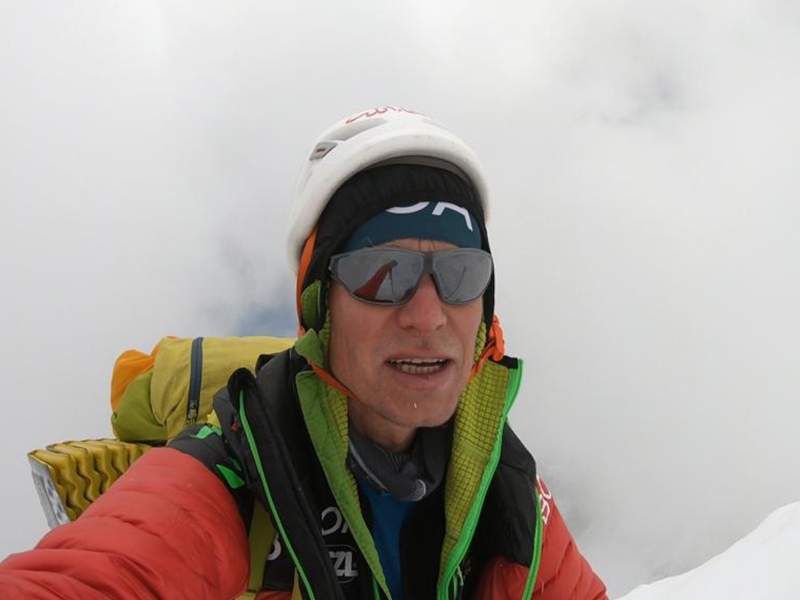 As Max approached Camp 4, he looked up to the Bottleneck of K2 and the snow broke loose, giving way to an intense avalanche. Everything changed. He knew his plan wouldn't work because the ropes would no longer be fixed and there was no chance he could push for the summit the next day. He radioed to basecamp, confirming the avalanche, but they assured him there were no big issues and they'd fix the ropes again overnight. But then two more came down.
"It was not safe to climb. We were up to our chest in snow, and it was impossible to break trail. And when you have that much snow with a 50-degree slope avalanche danger is really high. It was very dangerous because there is a slope of 200 meters above you and 40 people below, so if there is an avalanche you know you'll have 40 victims. It was absolutely clear that it was not possible that time to summit the mountain."
Max spent months training for this moment, and it's finally within reach, but now unattainable. Being dialed in means pushing mental and physical limits, but it also means understanding what you're up against and the necessary decisions that need to be made in the moment. And for Max that meant choosing to fly off the Shoulder of K2 instead of summiting, a decision he didn't take lightly. He still thinks about it, but doesn't regret his choice.
"If I had the chance to choose between summit or fly, I still would have chosen to fly – it was really really impressive. It's a moment that will always be in my mind. I went there with the idea to fly, but I was quite sure it was almost impossible because of the weather and the wind. I had two opportunities to take off in perfect conditions, and I would never want to miss this experience of flying from the shoulder of K2. The flight from Broad Peak was already impressive, but the flight from K2 was just incredible. It was 6 o'clock, the sun is rising, and you're at 8000 meters, surrounded by other 8000 meter peaks. You take off, and you are in the air, surrounded by all of these incredible mountains and scenery. You're flying on the border of Pakistan, China, India, and 7-8000m peaks. It's just impressive."
Will he go back? It's unclear. But like most of his expeditions, Max was already thinking about his next project by the time he got to basecamp. He wouldn't give us much detail but he hinted at the Himalayas... Stay tuned to see what comes next.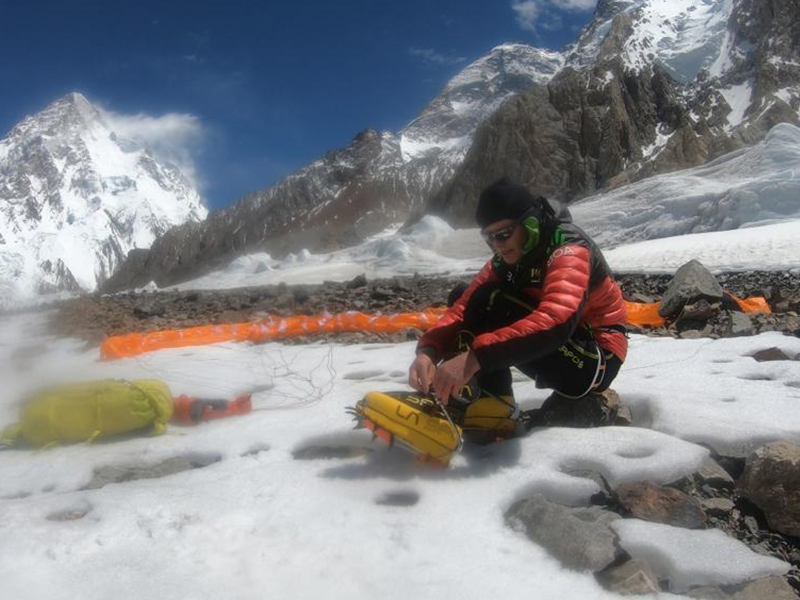 ---

La Sportiva G2 SM
The technical and lightweight La Sportiva G2 SM features a double boot design with a dual zone BOA Fit System configuration, providing stability, warmth, durability, and a micro-adjustable performance-driven fit Max needs to reach the summit.

la sportiva olympus mons cube
On K2, there can be no compromise in the search for warmth, weight, and reliability. The Olympus Mons Cube is the lightest and most advanced boot in its category. The BOA Fit System activates a dual zone configuration for adaptability in the most extreme conditions.

Adidas Terrex Two Boa 
Max uses the Adidas Terrex Two while training and trail running in the Alps for long-range comfort and extra cushioning with the unmatched adjustability and performance of the BOA Fit System.

Fischer Travers Carbon
While ski mountaineering, Max uses the lightweight Fischer Travers Carbon Boot with the BOA Fit System for the unlimited adjustability, custom comfort, and ultimate performance needed for his expedition of K2 Broad Peak.