Crossing Tasmania with Payson McElveen
Payson McElveen's 32-hour solo crossing of Tasmania was a true feat of endurance and determination — a challenge both physically and emotionally.
Payson McElveen is professional off-road endurance bike rider with impressive accolades. He has won five collegiate titles, is a US National Champion, and has been a USA Cycling National Team member since he was 17. But Payson's impact on the cycling community goes beyond his athletic achievements. He has developed programs to train young cyclists and inspire riders through his incredible FKTs on some of the most challenging terrain. Payson McElveen's pursuit of adventure has taken him around the world, with some travels pushing the boundaries of human performance.
"It feels so much better to know that you got yourself from coast to coast, completely of your own self-reliance."
In Fall 2022, he embarked on a bike-packing voyage of a lifetime, riding coast to coast across Tasmania in one push. As seen in his upcoming film, Crossing Tasmania, Payson traversed through deserted railroad tracks, lush rainforest, gravel roads, waist-deep riverbeds, 100 miles of pavement, and climbed an incredible 1,000 feet (about the height of the Empire State Building) just 6 miles from the Bay of Fires on the Tasman Sea — all while in complete solitude.
In total, the route delivered 35,000 feet (about 10.67 km) in elevation gain along the 360-mile route, much of it coming in the final 100 miles.
"I will have other solo endeavors in my life that aren't documented, but I wanted to share Tasmania with the world."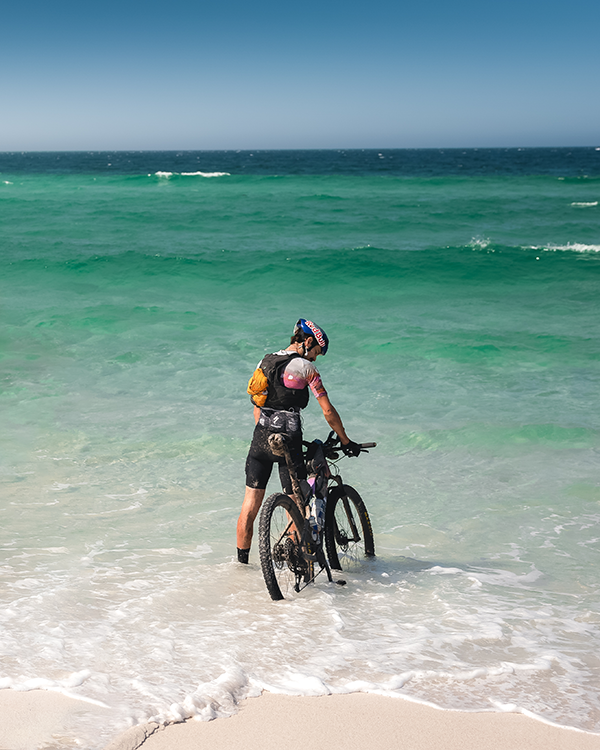 This was not McElveen's first solo long-distance crossing. In September 2021, he rode 257 rugged and remote miles across Iceland in just under 20 hours, a feat no one had accomplished before, making cycling history as the first person to complete a human-powered journey across the rugged interior of Iceland. Prior to that, he had set the FKT (Fastest Known Time) on the White Rim Trail, just outside of Moab, Utah.
Payson has and will continue inspiring the cycling community and athletes across industries through his worldwide bike-packing expeditions. His incredible achievements are a testament to the power of human will and the essence of adventure that lives within all of us. 
---
Payson's Gear
Payson stays Dialed In on and off the bike.

"Having BOA on my shoes is nonnegotiable at this point. When you're covering huge stretches of terrain and trying to do it efficiently, having that micro-adjustability is such a game-changer."